You are hereAussies take out Asia Pacific Hockey Championships
Aussies take out Asia Pacific Hockey Championships
---
Huge congratulations to all the Australian team members for their efforts at the Asia Pacific Unicycle Convention and successfully defending Australia's title as Asia Pacific Hockey Champions!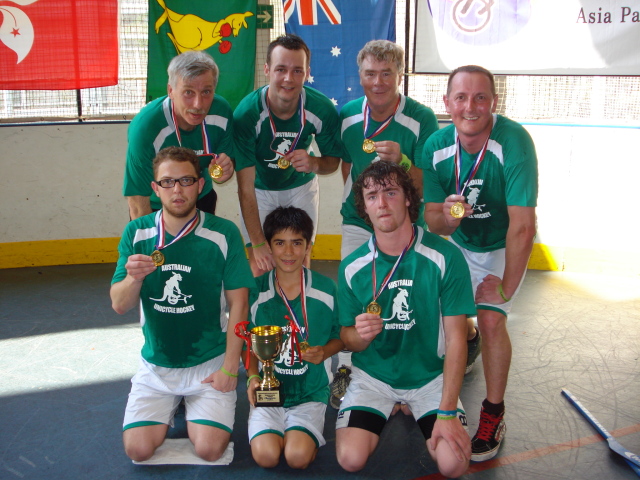 The second Asia Pacific Unicycling Convention took place in Hong Kong this year with an expanded program: a full-day unicycle hockey tournament, featuring seven teams, and a full day of track and field events including 100m, 400m, 1600m, long jump and 50m backwards, as well as informal competitions such as unicycle sumo and longest still-stand.
Four teams competed in the hockey A-league: Australia, Singapore, South Korea and Hong Kong. The A-league results are as follows:
Singapore vs Australia 3-7
South Korea vs Hong Kong 6-0
Hong Kong vs Singapore 7-0
Australia vs South Korea 4-4
Hong Kong vs Australia 2-6
Singapore vs South Korea 3-6
Final: Australia vs South Korea 4-3.
The Phillipines won the B league comp against Hong Kong B and South Korea B.
Ruben recieved an award for best young rider of the competition. Ashley Curtis, team captain said,"I am very proud of the team, we were all exhausted but no-one gave up. Everyone did their job and more."
The next Asia Pacific Unicycle Convention will be held in 2011 in South Korea.
Video Coverage: