You are hereInterstate hockey weekend
Interstate hockey weekend
---
Eight hockey teams converged on Riverwood, Sydney a couple of weekends ago to fight it out for the coveted interstate Unicycle Hockey Cup.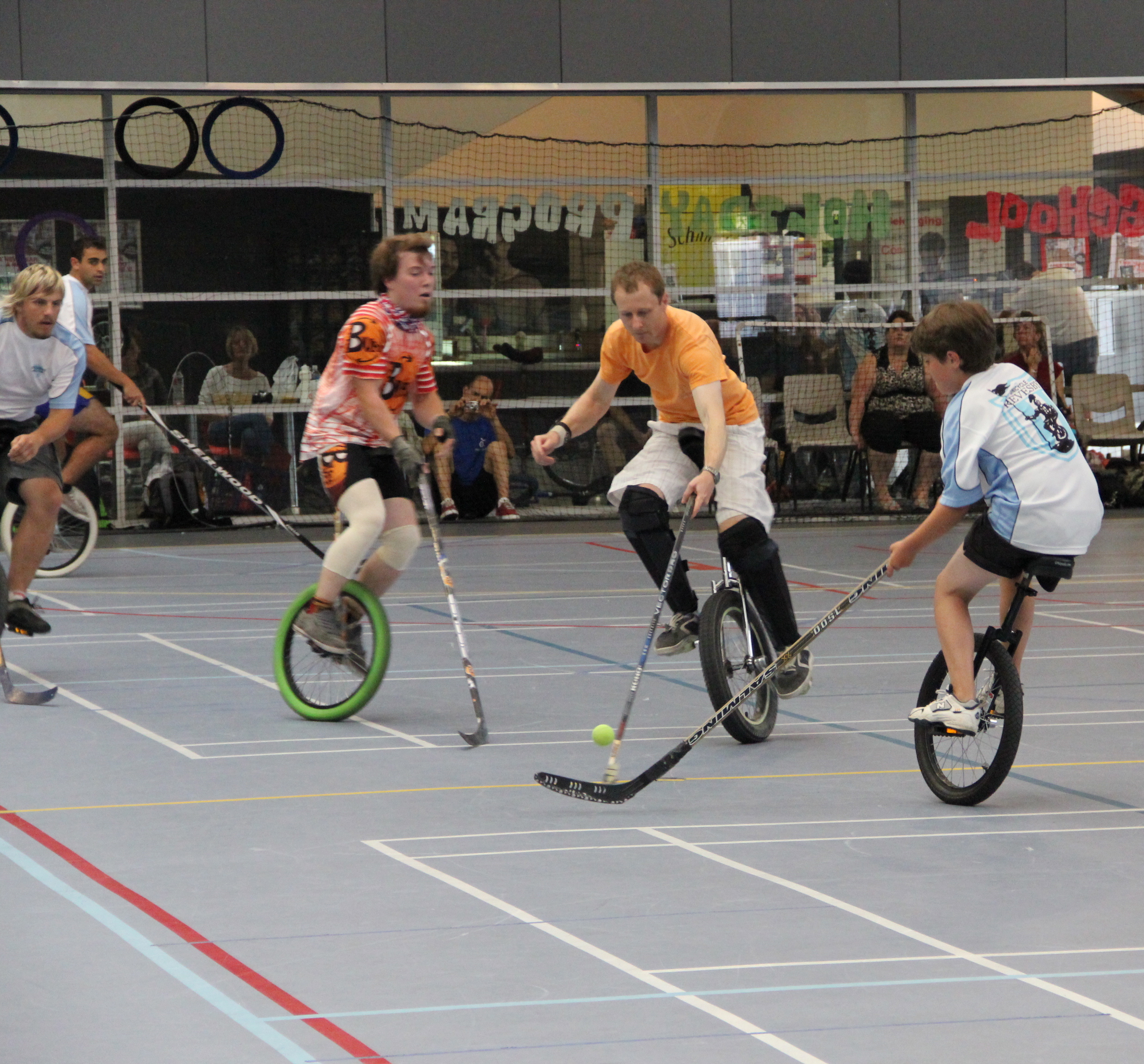 Revesby A were tipped take out the cup, with a strong team headed by Ashely Curtis. They did not disappoint.
But the big surprise came from the Northern Beaches Unicycle Club, Sydney. Having only been in operation since mid 2012, NBUC fielded two teams, one of which took out second place - snatching that honour from Sydney Hockey! Hats off to Charlie Allum for getting some hockey action going north of the bridge and getting his teams' skills up so quickly.
So here's how it went down: Revesby A - 1st place, NBUC A - 2nd place, Sydney Hockey Orange - 3rd place.
Congrats to all the other teams that took part: Canberra A and B, Sydney Hockey Black, NBUC B and Revesby B. Many thanks to all the organisers - especially to Ashley for arranging the event and fantastic facilities, to Cris for admin and insurance, and to the refs on the day.
Huge thanks to all the teams who participated, especially those who journeyed up from Canberra and Melbourne. Thanks too to all the supporters - with a shout out to Jess who monitored the team draws. It was a great tournament and we can't wait for the next one - hopefully before Uninats.
Thanks Vicki for the photos!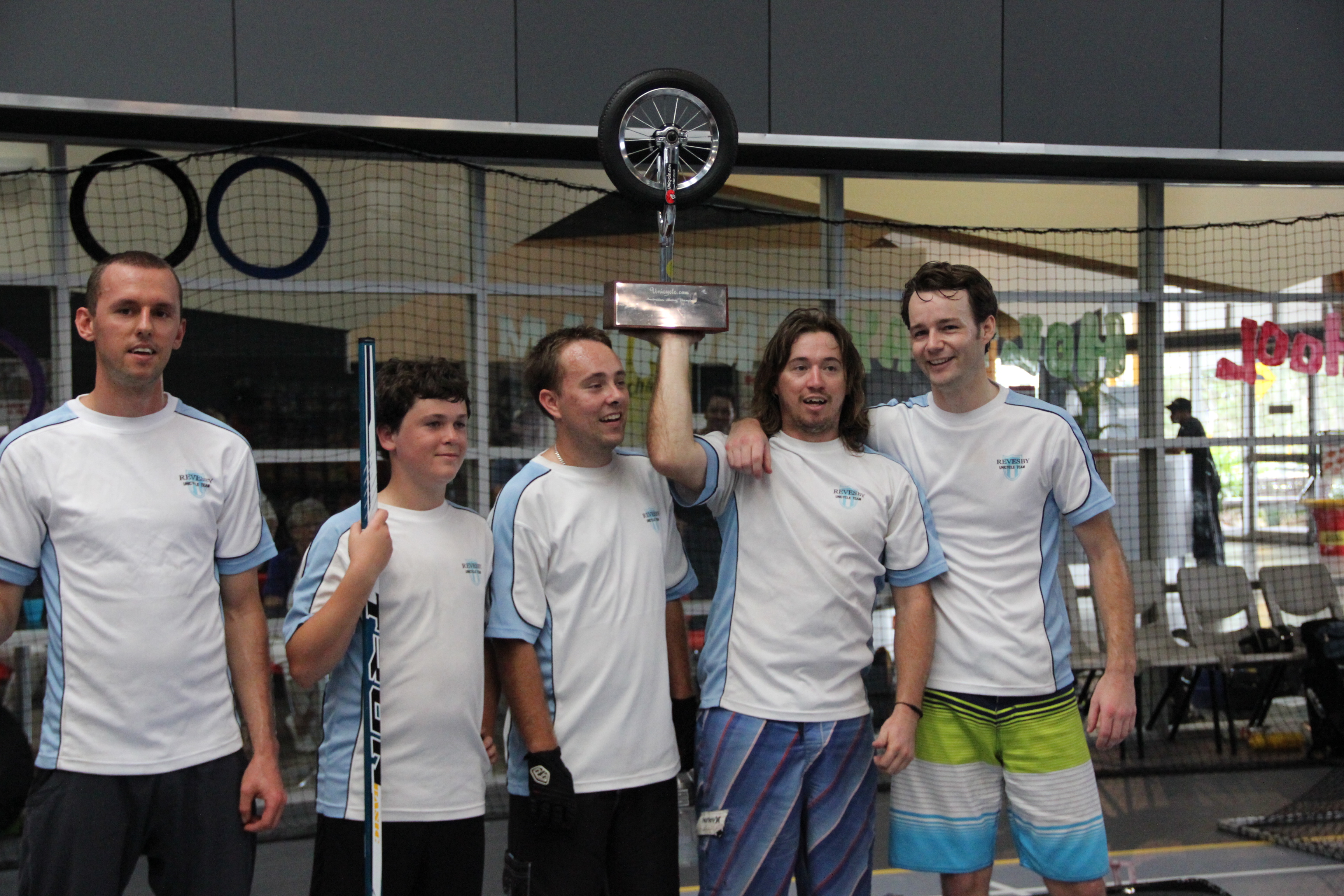 If you would like to try your hand at hockey - it's awesome fun! - check this website for details of clubs and games.